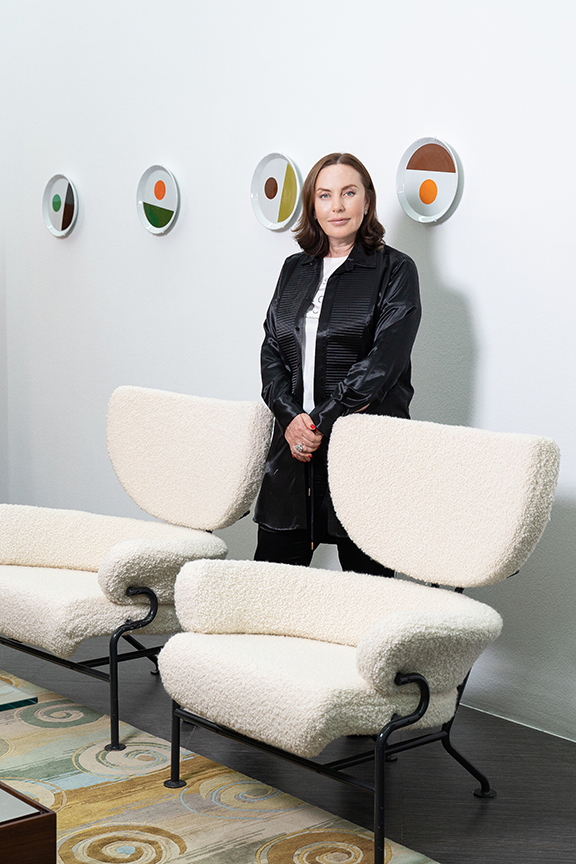 The Gallery history began on my fascination with the midcentury collection design objects.
At a certain point, selecting furniture items to decorate my house, I realized this was a whole world. World - filled with the unique art pieces. Since these objects are most often in a single original and always made by that period great masters. No doubt such an objet d`art cannot be called simply a furniture. Certainly, this is something very special and much more, than just a furnishing. Being able to own it makes me feel inspired and happy and my home - like no other.
For the last four years I have been paying all my free time to my hobby, traveling around the world in search of the unique items for my collection. And then I found myself thinking I could not keep such a strong passion inside me - I want to share it with my compatriots. And the way to meet like-minded people, who will follow my interests, is to present these subjects in Moscow.
That is how the creation idea of the collectors design pieces MIRRA Gallery was born. And the name of the gallery was found in honor of my mother, who I associate with the beautiful and romantic 1960s.
I hope the Gallery project will become a part of our capital cultural life. As the main goal that I pursue is to fill the homes of my potential customers with the unique collectors interior items, in order to give my compatriots an opportunity to purchase them in Moscow or to admire them at least.