Aldo Tura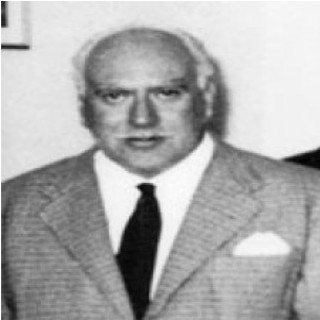 The name of the Italian designer Aldo Tura (1909-1963) is synonymous with classic design of the mid-twentieth century.
In 1939, Tura founded his own studio near Milan. His design sketches combined various elements of Art Deco and his production methods were characterized by a special desire for experimentation. Aldo Tura often used a wide range of unusual materials: eggshells, parchment, natural leather and wood veneer.
Among Aldo Turas signature works are tables, buffets and bar furniture. All of Turas work is complemented by hand-painted images of landscape motifs, architectural images and narrative scenes. Throughout his life, Tura did not seek to follow new trends in industrial furniture production. He always remained faithful to the production of high quality objects in the classic style, until his death in 1963.