B.B.P.R.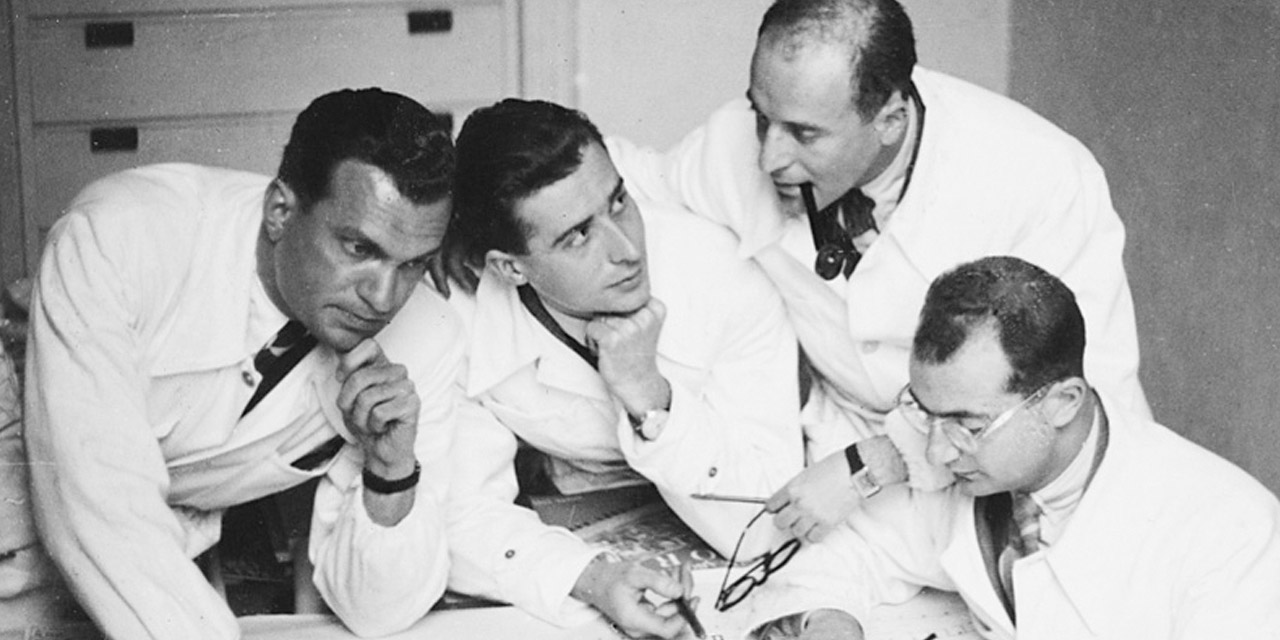 B.B.P.R is an architectural partnership founded in Milan in 1932.
Partnership participants: Gian Luigi Banfi (1910-1945), Lodovico Barbiano di Beljojoso (1909-2004), Enrico Peressutti, 1908-1976, and Ernesto Nathan Rogers (Ernesto Nathan Rogers (1908-1976)) 1969). The first letters of their names were the acronym BBPR, which gave the name to the group.
In 1935, the association joined the International Congress of Modern Architecture (CIAM), and in 1939 the association opened its own bureau.
In the 1930s, B.B.R.P. developed the ideas of Italian rationalism, designed private houses, arranged exhibitions, collaborated with the famous Piero Portaluppi.
During the war, Ernesto Nathan Rogers was forced to leave for Switzerland. Banffis life tragically ended in a concentration camp in Mathausen at the end of the war. Belgioioso, who remained in Italy, managed to survive. The hard experience of the 40s had a strong influence on the work of architects. The monument to the victims of Nazi camps in Germany at the cemetery in Milan, created in 1946, entered the history of monumental memorials of the twentieth century. Thanks to this project, B.B.P.R. has gained international recognition. In the early 1950s, the three of us (often post-war buildings are signed by the acronym BPR) friends worked on the reconstruction of Castello Sforzesco.
In 1951, B.B.P.R. was involved in the preparation of the IX Triennial in Milan. It was they who invented and carried out the exhibition "Useless Form", which began an important page in the history of industrial design in Italy. Of course, the 106-meter high Milanese skyscraper Tower Velasca (Torre Velasca) became the most famous B.B.P.R. building. According to the architects, the construction was to remind of the medieval towers of Milan. This building marked the beginning of the development of postmodernism in Italian architecture. Today, buildings designed by the cult group are in Rome, Turin, Palermo, Vicenza, Barcelona, ??Bombay, Bari, Riyadh, and, of course, in Milan itself.
B.B.P.R. left their mark on the history of collector design. Among the popular things are armchairs and chairs for Arflex Elettra, Neptunia, Urania.