Erberto Carboni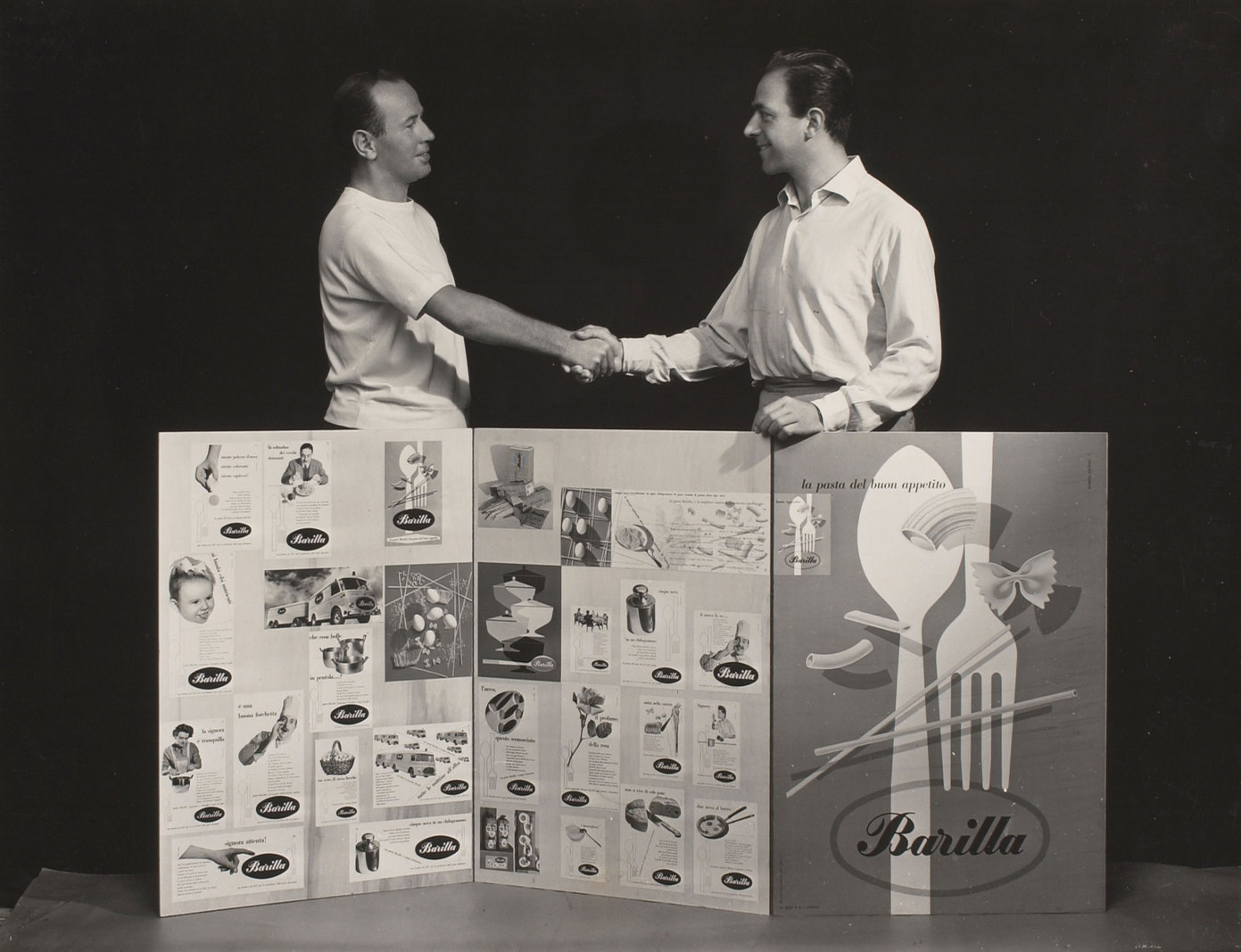 Erberto Carboni is an architect, designer, artist and creator of advertisement for major Italian businesses. Born in Parma, Erberto graduated from the Academy of Fine Arts and started working as a cartoonist and illustrator for several Italian magazines.
During his career, Carboni also launched advertising campaigns for Olivetti (1935), Shell (1937), Motta (1939), Barilla (1952 - 1960), Bertolli (1952) and Pavesi (1958 - 1970). After some one-off advertising projects, the cooperation with Barilla grew into a full-time job for Erberto, winning him the most prestigious Golden Palm award. Another successful project was for the television company RAI, for which Carboni designed the logo and pavilions for the Milan Fair. In addition to advertising, graphics and illustrations, Carboni has worked as stage designer for the La Scala and Maggio Musicale Fiorentino theatres, as well as architecting numerous commercial shops and pavilions for trade fairs and exhibitions. Later, Erberto Carbonit also exhibited his own art at international fairs and the Venice Biennale in 1972.
Erberto Carbonit was also very talented as an object designer. In 1954 he designed the Delfino armchair, which became one of his most recognisable objects. The model is a striking example of the use of natural forms in design, which are considered characteristic of the fifties. The armrests of the chair resemble fins, while the base resembles the flexible body of a dolphin, after which the famous armchair was named.