Franco Albini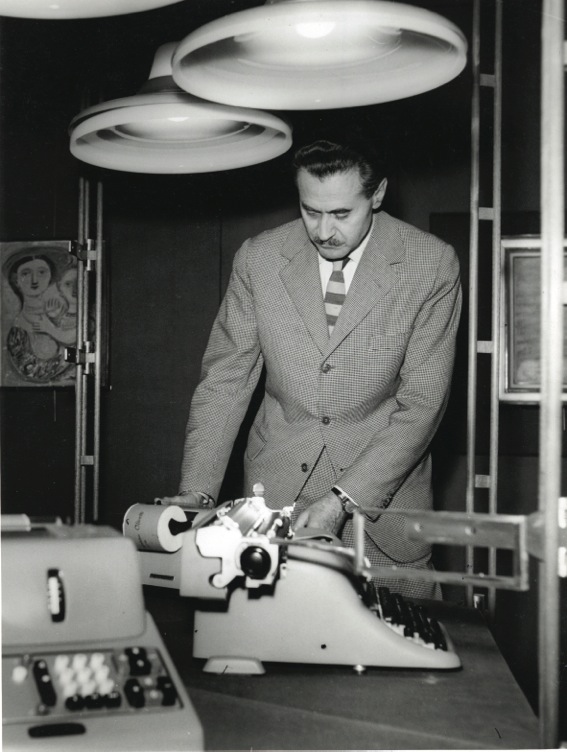 Franco Albini was the main figure in the rationalist movement of Italy, in architecture, furniture, industrial and museum design.
After receiving a degree in architecture from the Polytechnic University of Milan in 1929, he worked for three years in design studios with the great masters Joe Ponti and Emilio Lunch. His transition and formation in the rationalist movement on the Italian cultural scene was marked by his work for the Casabella magazine.
In 1931, Albini opened his own studio. Thanks to his creations, contemporary furniture designs combined Italian traditional handicrafts with new forms of modernism. In his creations, he used inexpensive materials. One of his first successful works in 1939 was the radio, whose case was made of glass showing its internal mechanism. In 1928, Albini designed the Albini Desktop, which brought him fame. It was made of steel, glass and wood with a striking minimalist balance, and was introduced by the famous furniture corporation Knoll in 1949.
From the 50s, he has actively collaborated with leading companies of his time - Cassina, Arflex, Poggi and others, which significantly advanced the Italian furniture industry. His designs possessed the clarity and clarity of all the constituent elements. That is how his interpretation of minimalism was formed, based not on denial, but on rethinking traditions, and the design approach was built on a clear and even demonstrative separation of the elements that make up the subject. In 1952, he created the legendary Fiorenza armchair for Arflex.
He left a big imprint in the architecture of Milan and Genoa. Together with graphic designer Bob Noorda, he designed metro stations on lines 1 and 2 in Milan (1962 - 1963), and in Genoa, among his many projects are museums such as the Palazzo Bianco (1949 - 1951), the Palazzo Rosso (1952 - 1962) and Tesoro di San Lorenzo (1952 - 1956).
Subsequently, he won numerous awards: La Rinascente-Compasso dOro for the design of the Luisa chair (1955), a bronze medal from the Parsons School in New York (1956) for his contribution to industrial design, the Olivetti Architecture Award (1957), Prize La Rinascente-Compasso dOro for the project of the 1st line of the Milan metro (1964). In addition, he was a member of INU, CIAM, Accademia Ligustica di Genova, MOMA in New York, ADI, Accademico di S. Luca, Fondazione Pagano and the Royal Society of London.
The architectural and design work of Franco Albini is the cornerstone of 20th century Italian architecture. And in 2007, the Italian government officially declared Albinis work a national historical value and heritage.