Gaetano Pesce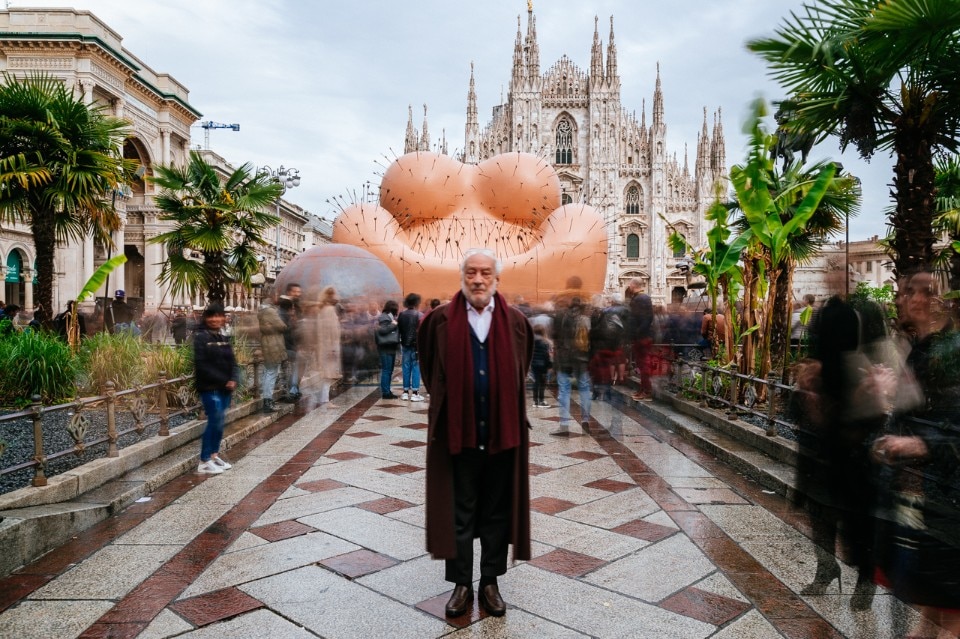 Gaetano Pesce (born 8 November 1939) is an Italian architect and a design pioneer of the 20th century. He was born in La Spezia in 1939 and grew up in Padua and Florence. He studied architecture in the University of Venice, with such notable teachers as Carlo Scarpa and Ernesto Rogers.
During his 50-year career, Gaetano Pesce has worked as an architect, urban planner, and industrial designer in the United States, Europe, Latin America and Asia. His outlook is considered broad and humanistic, and his work is characterized by an inventive use of colours and materials, asserting connections between the individual and society to reappraise mid-twentieth century modern life. In all his work, he expresses his guiding principle: that modernism is less a style than a method for interpreting the present and hinting at the future in which individuality is preserved and celebrated.
Between 1958 and 1963, he participated in Gruppo N, an early collective concerned with programmed art patterned after the Bauhaus. Since the 1960s, Gaetano Pesce has been known to relate art to the design of interiors, products, and architecture. The New York Times critic Herbert Muschamp described Mr. Pesce as the architectural equivalent of a brainstorm. His well-known architectural works includes the Organic Building in Osaka, Japan, a Landmark vertical garden building designed to concealing a complex, computer-controlled hydration system to sustain plant growth, the interior architecture of the Chiat/Day offices, an early workplace village modelled after urban life, and Les Halles (1979) and Parc de la Villette (1985) in Paris.
Since the 1960s, Pesce has researched the function and form of utilitarian and decorative objects, including furniture, jewellery, and shoes, from the perspective of human emotion, environment, and production. He is known for innovative high-minded modern design with wit and style. Mr. Pesce has challenged accepted standards of abstraction, uniformity, and homogeneity. He has expanded the established notions of Modernism through the creation functional, imperfect, and warm product designs. He connects art and society to design through organic form, for production by B&B Italia, Vitra, and Cassina.
Since 1987, he has infused ordinary materials with experimental additives, such as liquid plant resin, and worked with foam and urethane, simplify the manufacturing processes and adapt limited industrial capabilities. Pesce credits the early influence of his student work with three venerable Murano glassmakers — Moretti, Vistosi, and Venini. Even Pesces own experimentation in glassmaking has led to inventive techniques and highly original results.
Pesces architecture and design works has been published, exhibited, collected internationally and included in the permanent collections of museums around the world, such as the MoMa of New York and San Francisco, the Metropolitan Museum in New York, Vitra Museum in Germany, Victoria and Albert Museum in London, Pompidou Center and the Musee des Arts Decoratifs of Louvre in Paris. His award-winning designs include the prestigious Chrysler Award for Innovation and Design in 1993, the Architektur and Wohnen Designer of the Year in 2006 and the Lawrence J. Israel Prize from the Fashion Institute of Technology in New York in 2009.