Gaetano Sciolari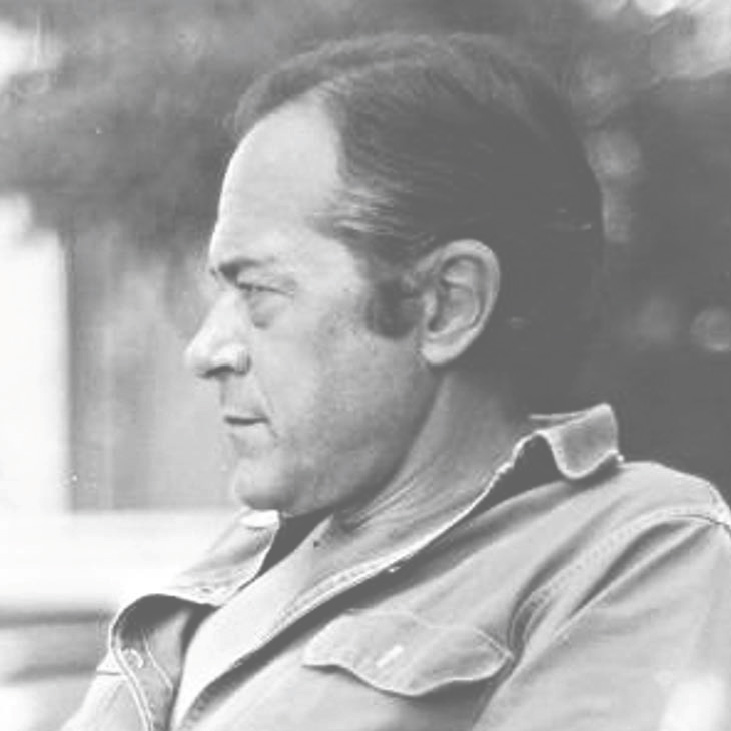 (1927-1994)
Angelo Gaetano Sciolari is an Italian designer and entrepreneur. He has made a considerable contribution to the success of the Italian design around the world and in particular in the United States.
Angelo Gaetano Sciolari was born in 1927 in Italy. After he graduated in architecture, the young man came back to his first passion: cinema and in particular filmmaking. However, after his father's death in 1949, Sciolari had to manage the familial company of light production. In a few years, the designer transformed it on an international enterprise. Within a few years, he expanded the family business. In 1954 the company won an international lighting and design competition. A major milestone included the exclusive distribution of American Lightolier products making Sciolari the first Italian manufacturer of lamps sold in the US and therefore the biggest importer in the lighting market.
Sciolari`s first designs were Atom inspired pendants, but in the 60's he shifted to conventional chandelier forms like the Neoclassical Sciolari from the Ovali collection.
These designs however were far from traditional but instead refined, edgy & futuristic. Lines were clean & sculptural and materials such as crystals & ice glass sparkled with a sultry coolness.
Gaetano was a brilliant businessman, but he was also a prolific and talented designer. He worked for the great names of design such as Stilnovo, Boulanger and Stilkronen.
It was while working for Stilnovo that Sciolari created his most recognizable and celebrated designs, a series of multi-light chandeliers fashioned with both glossy and matte metal. Throughout the 1960s, 70s, and 80s his designs were in high demand, and were exported to the American market by Lightolier & Progress Lighting. During this same period, his designs appeared prominently in popular television and films due to their luxurious and futuristic appearance. This has been considered remarkable because Sciorlaris first love was the cinema, a passion he gave up pursuing architecture. He is also remembered as providing a considerable contribution to the success of the Italian design around the world and in particular in the United States.
Despite passing away in 1994, Sciolaris designs have grown in popularity and demand, becoming sought after collectors' pieces and fetching a high retail price. Sciolaris Geometric Series, Habitat Series, Cultura Series, and Futura Series are among the most sought after.