Gio Ponti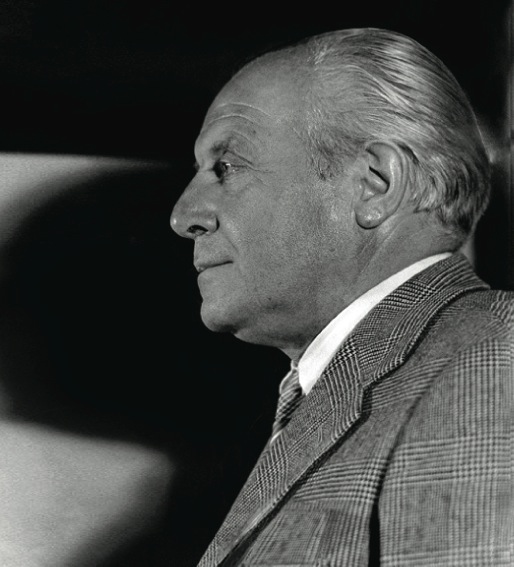 Gio Ponti (1891-1979) - is the main figure of Italian modernism. He is considered a famous designer, architect, publisher, professor of the Milan Polytechnic Institute, who has largely contributed to the establishment of Italy as a world center of design. He was the founder and editor-in-chief of the famous Domus magazine, one of the initiators of the Oscar design institute, the Compasso d'Oro Prize. Also, he is a Honored Doctor of Architecture at Royal College of Art, and the author of architectural projects from Iraq to Venezuela (among the most famous: the Pirelli tower in Milan, 1956; the Planchar villa in Venezuela, the 1950s; the Parco dei Principi hotel in Rome, 1964; the building of the Montedoria Building insurance company in Milan, 1970).
In 1921 he received a diploma in architecture at the Polytechnic Institute of Milan. He worked in the architectural studio of Mino Fiocchi (Mino Fiocchi) and Emilio Lancia (Emilio Lancia).
1923 - 1930 - heads the ceramic factory Richard Ginori as art director.
In 1927 - Together with the architect Emilio Lancia, they open their own architectural studio in Milan.
In 1928 - Together with the publisher, Gianni Mazzocchi founded the magazine Domus, one of the very first professional publications in the world of architecture.
1930 - 1932 - he started a cooperation with the Italian factory Fontana Arte as a design consultant and art director of one of the company's branches.
In 1933 - ends the collaboration with Lunchia and opens the Ponti-Fornaroli-Soncini studio together with engineers Antonio Fornaroli and Eugenio Soncini, which lasted until 1945.
1936 - 1961 - teaches at the Polytechnic University of Milan.
In 1954 - His personal exhibition is held at the Institute of Contemporary Art in Boston.
In 1954 - Joe Ponti and Alberto Rosselli become the ideological inspirers of the Compasso d'Oro (Golden Compasses) Award for Merit in Italian Industrial Design.
In 1967 - he returns to the cooperation with the Fontana Arte factory and becomes its creative director (in 1979 he was replaced by Gae Aulenti).
In 1968 - Ponti received the Gold Medal for his contribution to the development of world architecture from the Academie Royale of architecture in France.
Joe Pontis works are represented in permanent collections of international museums such as MoMa in New York, Vitra Design Museum in Weil am Rhein in Germany, Musee des Arts decoratifs in Paris, Center Pompidou in Paris, Victoria and Albert Museum in London, Stedelijk Museum in Amsterdam and others.