Ico & Luisa Parisi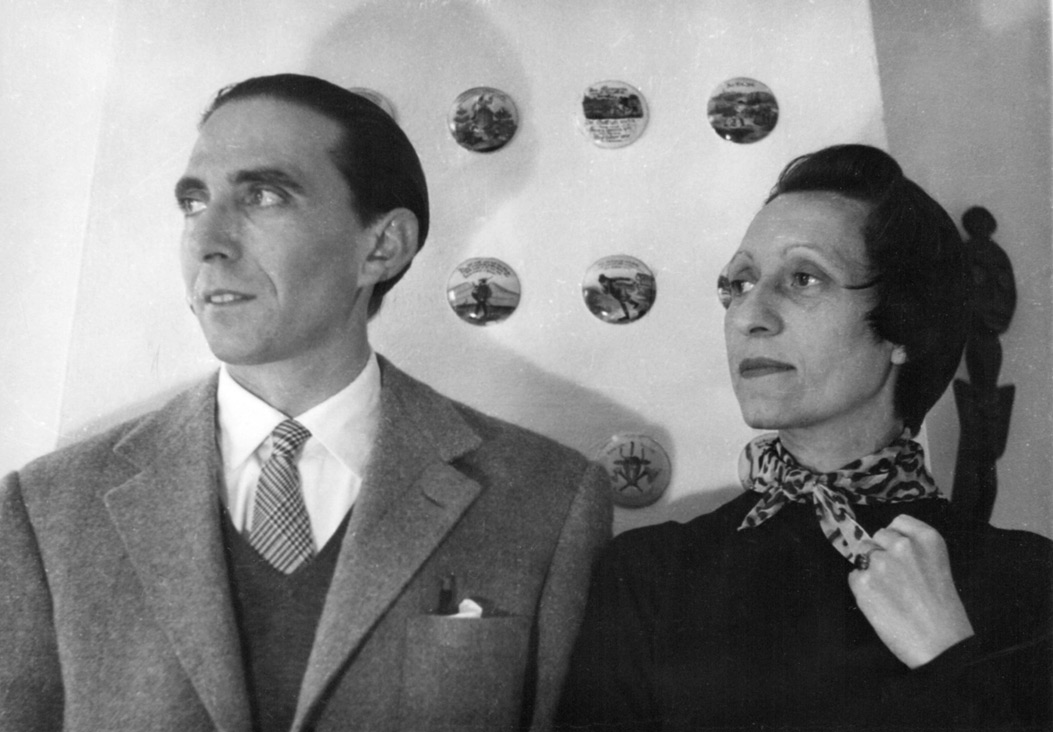 Ico Parisi was born in 1916 in Palermo, but spent most of his life on the shores of Lake Como, where his most prominent and famous architectural structures are located. At the beginning of his career Ico Parisi interned at the firm of the most prominent architect of the Italian Rationalist period, Giuseppe Teranni. Soon, Ico met his future wife, and partner in his work, the Italian architect Luisa Aini. Luisa was also a talented architect, educated by Maestro Gio Ponti. Their creative alliance was successful and fruitful, enabling the couple to open their own firm La Ruota in 1948.
The couple not only created design objects and architectural structures, but also produced jewelry and decorative items made of glass and ceramics. The most famous piece by Parisi is the egg chair Model 813, designed in 1953 for the famous Cassina factory. The collaboration with this factory was successful for the couple in 1955, when two of Parisis pieces at once were nominated for the prestigious Compasso dOro award. This time they were the Model 691 and Model 839 chair models.
Parisis studio has become a nucleus of innovation and a collaborative space for many recognized artists and architects. It is worth noting that throughout his career, Ico Parisi has tried to erase the line between architecture and art, often involving artists in the initial design process of his work. This vision may well have been passed down to Ico from his father, who worked as an art teacher in the city of Como. Ico Parisi defined himself as a Renaissance master who was interested in all kinds of art, hoping to be considered not only as an industrial designer and architect, but also as an artist and photographer. Developing his creative activity, Parisi took part in the Venice Biennale (1976), presenting to the public his installation with creative elements of performance art.
All objects created by the creative union of Parisi look extremely elegant and have a unique aesthetics, considered modern and innovative for its time. Their design objects are characterized by the use of soft wood with wide wavy curves, and upholstered pieces of furniture attract attention with bold coloured fabric.