Ignazio Gardella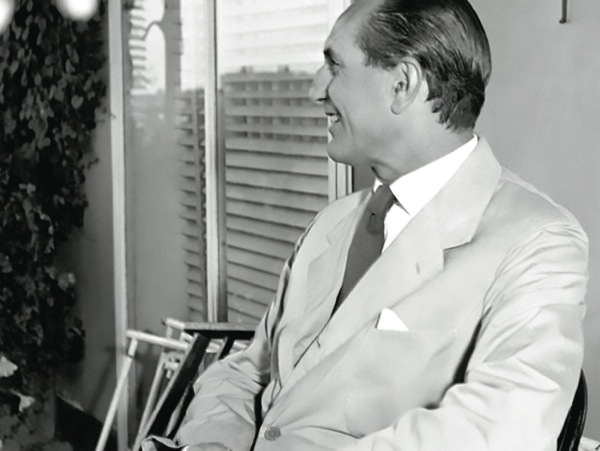 Born in Milan in 1905, Igrazio Gardellas future profession was predestined from the start, as his family already included four generations of architects. In 1931, Igrazio graduated from the Polytechnic University of Milan as an architectural engineer, later upgrading his skills at the University of Venice in 1949.
The artists long professional career, has given the world a huge number of creative projects with resounding success to this day. At the beginning of his career Ignazio Gardella created design projects for such famous factories as Olivari and Gavina, for the latter of which the architect would later design his most recognizable chair model Digamma. In 1935 Gardellas work was published in Casabella magazine, and a year later the project of his Tuberculosis Dispensary (1936-1938) went down in history as one of the most prominent examples of Italian rationalism.
Gardellas work also played a defining role in shaping Italian design, beginning in 1947, when Luigi Caccia Dominioni, Ignazio Gardella and Corrado Corradi del Aqua founded the Azucena factory.
Initially, the three architects planned to create furniture and fixtures exclusively for the buildings and houses they designed on a turnkey basis and for their own private collection. But soon Azucena expanded its production of furniture, lighting and accessories, making its masterpieces available to a wider audience.
Azucena has always been considered a brand that combines formal elegance, understated luxury and aesthetic purity in its collections. During his work with Azucena, Ignazio Gardella focused on lighting design. Among his best known works are the LP7 wall sconces (1955), the LP8 (1956), the LTE8 floor lamp (1956), the LT6 floor lamp, the LP12 sconce (1958), and a wide range of adjustable tables. All of the pieces designed by Gardella are imbued with his philosophy of blurring boundaries and are successful combinations of different styles and materials that remain in demand to this day.