Lino Tagliapietra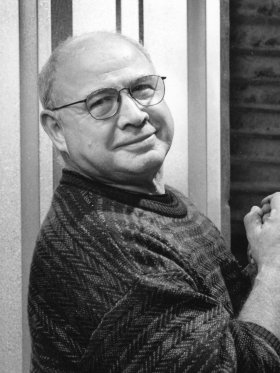 Lino Tagliapietra was born in 1934 on the island of Murano in a family of hereditary glassblowers since 1292. He began teaching at the age of 11 and became a recognized master and maestro at 25.
In 1979, Lino first visited Seattle and worked for several years at the most popular glass blower school, Pilchuk. There, he introduced students to the long tradition of the Venetian glassblower. This intercultural collaboration has helped shape the vast movement of glassblowers and glassmaking and has given Lino the opportunity to expand her influence internationally. Now that he is over 80 years old and more than 70 years of experience, the Maestro shares his residence between Murano and Seattle. He continues to apply his amazing technical skills and creative experiments, creating works that are both inspiring and surprising. Vessels, panels and installations do not get tired of striking with grace of lines and amazing tints of colors. Thanks to the unique style, his works can always be recognized from hundreds of works by other masters.
Since 1990, Tagliapietra has decided to work independently - he only does what he wants to do. All his works are bought up instantly and exhibited in the most prestigious museums in the world. During his extensive career, Lino has received many awards. In 2011, the Veneto Venetian Institute of the Arts dedicated a personal exhibition to Lino. In 2017, an exposition of his works was organized in Taiwan and in China. The artist's studio in Seattle, was renovated in the same year, and nowadays, is a gallery where a collection of his incredible works is stored.
Today, Lino Tagliapietra is considered as one of the celestials of the world of art and craft.