Massimo and Lella Vignelli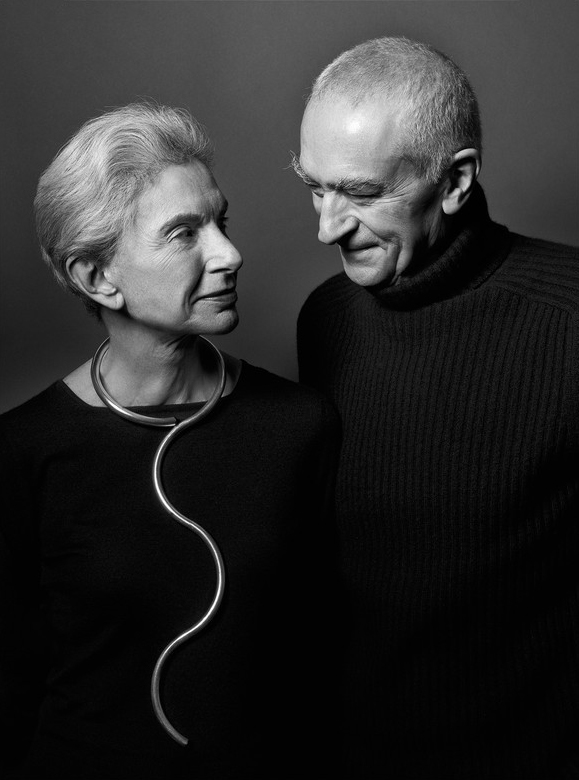 The work of Massimo (1931-2014) and Lella Vignelli (1934-2016) spans a variety of design fields: the Helvetica font, the New York underground scheme, fixtures for Venini, furniture for Poltrona, the corporate identity of Knoll International, Ford and American Airlines, the interiors of St Peters Church and Bloomingdales department stores.
Their career began in 1960 in Milan when the pair founded their own design and architecture firm. In 1965 Massimo became co-founder and design director of Unimark International Corporation. Together with Lella they also opened Vignelli Associates in 1971 and Vignelli Designs in 1978. Vignelli Associates quickly expanded and opened offices in Milan and Paris, in addition to the central one in New York.
During this time Massimo and Lella Vignelli designed their most famous pieces - the Metafora cocktail table for Martinelli Luce (1979), the Handkerchief chair (1982), the PaperClip table (1994) for Knoll and the decor and tableware for Venini. Their designs were renowned for their minimalism and functionality.
During his lifetime, Massimo was president of the International Graphic Union (AGI) and the American Institute of Graphic Arts (AIGA) and vice-president of the Architectural League of New York. Lella was a member of the Industrial Designers Society of America (IDSA), the American Institute of Graphic Arts (AIGA), the International Furniture Designers Association (IFDA) and the Decorators Club of New York.