Max Ingrand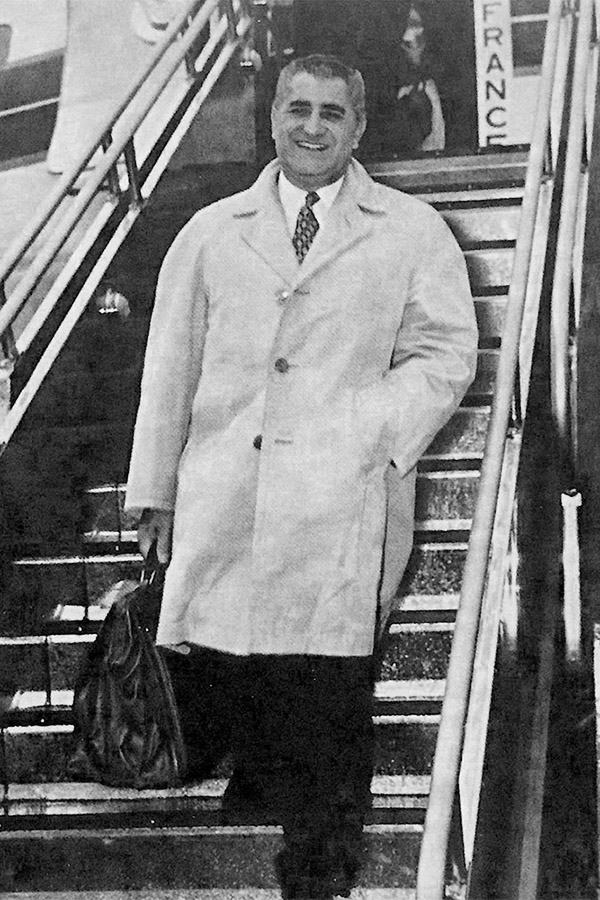 Maurice Max Ingrand is a renowned French master glassblower and decorator, known for his studio glass works and the production of stained glass windows. Ingrand was educated at the Ecole Nationale Superieure des Beaux-Arts, then at the Ecole Superieure des Arts Decoratifs. After his studies, he specialized in decorative arts, under the guidance of great artists such as Jacques Gruber and Charles Lemarsquier.
After gaining enough experience, Ingrand began creating stained glass windows for private clients. Throughout his career, Ingrand has made numerous stained glass windows for churches, hotels and public spaces and was awarded the Order of the French Legion of Honour. His first works were the windows for the churches of Saint-Aignes and Maison-Alfort, and he also participated in the reconstruction of Notre-Dame de Paris Cathedral in 1937.
In the 1950s, Ingrand collaborated with Fontana Arte, and from 1954, he was artistic director of the Italian brand for over a decade. During this time, he designed his best-selling table lamp, the Fontana model 853 (1954), made of white opal glass, which is represented in the permanent collection of the Triennale di Milano design museum, and is still one of the best-selling products of Fontana Arte. During his time at Fontana Arte, Ingrand created true design classics, producing mirrors, chandeliers, floor lamps and other glass objects in limited editions for the wealthy clients as well as in mass design production.
In 1967, he was elected president of the French Lighting Association and founded Verre Lumiere, one of the first manufacturers of halogen lamps. Today, Max Ingrand is one of the most expensive creators of glass objects on the market of collectible design.