Max Ingrand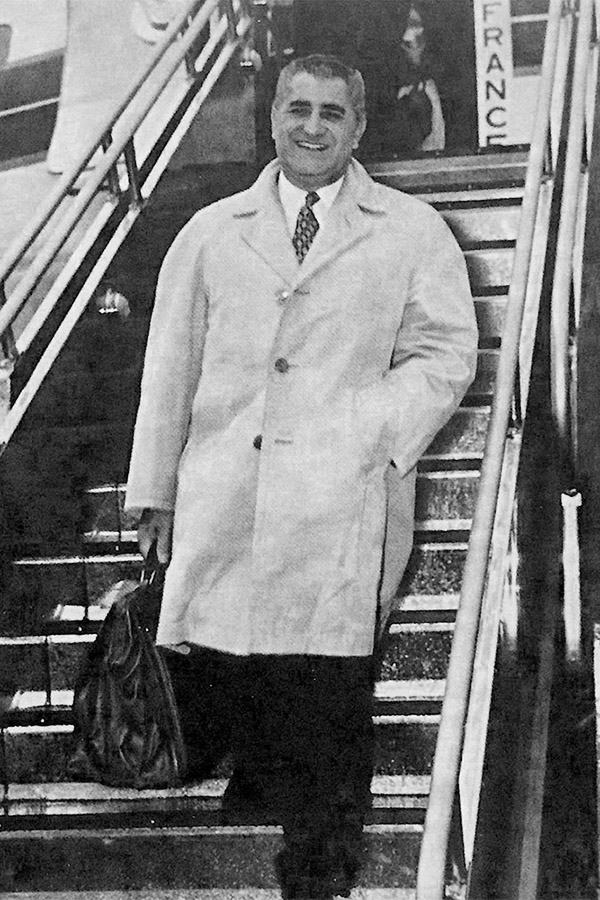 20 December 1908, Bressuire - 25 August 1969, Paris
A famous French master of glass works and decorator, known for his work in studio glass and his stained glass windows. Born in 1908 and died on August 25, 1969 in Paris. He studied at the National Higher School of Fine Arts (Ecole Nationale Superiore des Beaux Arts), then at the Higher School of Decorative Arts (E.N.S.A.D. - Ecole nationale superieure des arts decoratifs). After training, he specialized in decorative art under the direction of great artists such as Jacques Gruber and Charles Lemarskier.
He collaborated with Fontana Arte in the 50s and became the artistic director of the Italian brand for one decade, starting in 1954. During this time, he developed the best-selling table lamp "Fontana model 853" (1954), made of white opal glass, which is represented in the permanent collection of the Triennale di Milano Design Museum and is still one of the best-selling products of FontanaArte.
Ingrand began to work, creating stained-glass windows for private customers. He made a large number of stained-glass windows for religious buildings, hotels and public places. His first works were windows for the churches of Saint-Agnes and Maison-Alfort, and in addition he participated in the Notre-Dame de Paris project in 1937.
In 1939, he was called up for military service and was captured at Hoyersverd in May 1940. In 1945, after returning from captivity, he divorced his wife, immediately marrying Marie-Albert Madre-Rey, with whom he had two children.
During his work at FontanaArte, Ingrand created a real classic design, making mirrors, chandeliers, floor lamps and other glass objects in limited series for wealthy people, as well as more affordable designs.
In 1967, he was elected President of the French Lighting Association (Association Francaise de lEclairage) and founded Verre Lumiere, one of the first manufacturers of halogen lamps.
Ingrand was awarded the Order of the Honorable French Legion.