Paolo Buffa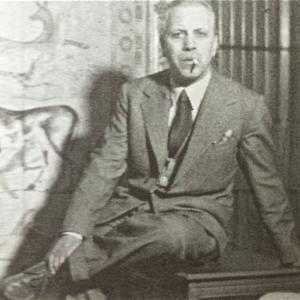 Milan (1903-1970)
Paolo Buffa began his career working in Ponti and Lancia office and in 1928, together with the architect Cassi Ramelli he opened his own office. In the second half of 1920s he designed furniture easily elegant, according to the neoclassical taste of that time.
During his career Buffa had participated in the large number famous tradeshows such as the Triennali di Milano, Prima Mostra dellArredamento, Lo stile nellarredamento moderno, Fede Cheti, Salon des Artistes Decorateur, ENAPI.
In 1930s he made interior decoration for shops, bars, Liettis houses near Como and other private houses for the upper and middle class of Milan.
The famous sign of the artists works is the great collaboration between architects and good artisans.
From 1940s Buffa designed, together with Mario Quarti, several interiors, e.g. the King Zocs of Albania royal palace and trans-atlantics.
Considered one of the most important interior decorator in Milan area, from 1950s he designed the interiors for some branches for the Istituto Bancario Italiano and for the Banca Provinciale Lombarda.