Piero Fornasetti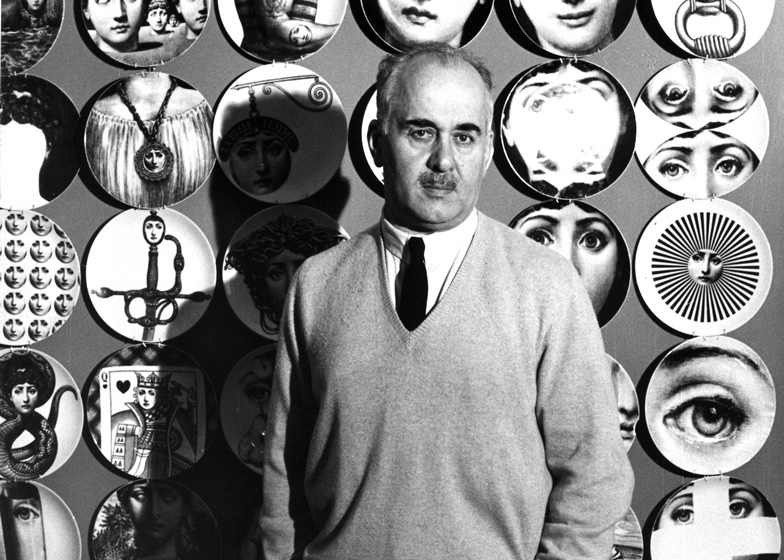 Piero Fornasetti (1913-1988) was an Italian painter, sculptor, designer and interior decorator. During his lifetime Fornasetti created more than 11,000 pieces of art, many of which share the same motif-the face of the Italian opera singer Lina Cavalieri. The Fornasetti company, headed by Fornasettis son, exists to this day, producing decorative objects with Pieros most famous sketches.
At seventeen, Fornasetti won a scholarship to the Brera Academy of Fine Arts, which he did not complete, due to his eagerness to quickly translate his extraordinary sketches into formed objects. Fornasetti had a particular vision of graphics, considering the decorative element of things as primary, for which he often succumbed to criticism in academic and professional circles. It was only maestro Gio Ponti, who took Fornasetti on as an apprentice soon after dropping out of the academy, appreciated his special approach to design, making Piero a full co-author of his work. It was in Pontis studio that Fornasetti learned the principles of working with volume and shapes of objects and started to work holistically.
In the 1950s Piero Fornasetti opened his own studio, where he developed his most iconic motifs-the face of Lina Cavalieri, butterflies, fish, clippings from old newspapers, antique architecture and zodiac prints. Fornasetti remained faithful to these motifs throughout his career, creating more and more variations of his signature designs.