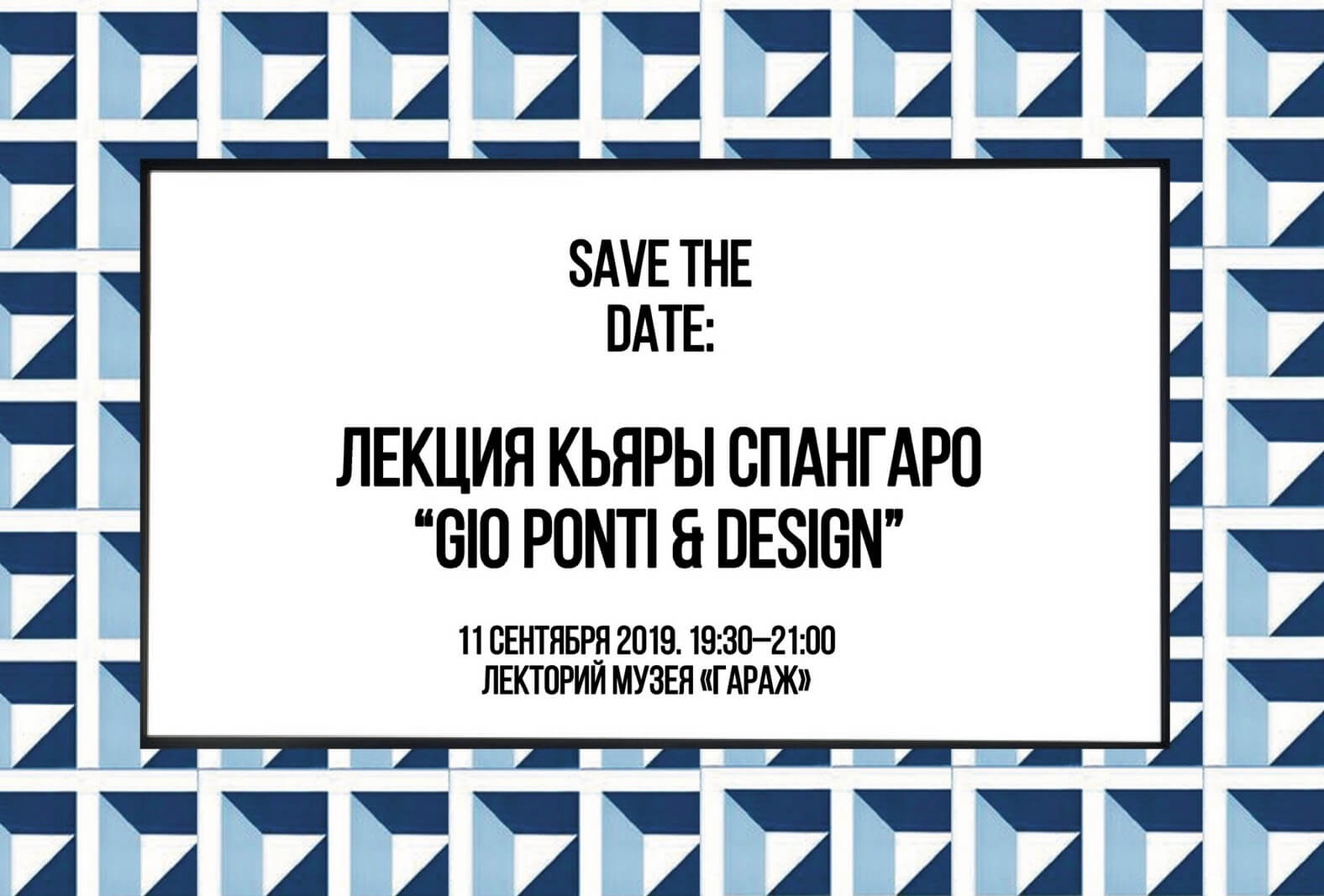 Public-talk with Chiara Spangaro
Following the arrival of Fulvio Ferrari, MIRRA Gallery and the GARAGE Museum of Modern Art will host a public-talk with an independent curator of Fondazione Prada, curator of the Tutto Ponti exhibition. Gio Ponti, Archi Designer at the Museum of Decorative Arts in Paris - Chiara Spangaro.
Chiara Spangaro will talk about Gio Ponti, one of the greatest Italian architects and designers of the twentieth century, and tell the story of the exhibition Tutto Ponti. Gio Ponti, Archi Designer that she curated at the Museum of Decorative Arts in Paris.
Gio Ponti was one of the pioneers of Italian industrial design and after the war expanded his interests to include modernist architecture. His best-known projects include Pirelli Tower (1956), as well as Villa Planchart in Caracas (1955) and Villa Namazee in Tehran (1960), both outstanding examples of Ponti's masterful use of light, texture, and interesting color combinations.
Gio Ponti also remains one of the best-known furniture designers across the world. Prices at Casa di Fantasia Phillips auction devoted entirely to Ponti's designs reached 337,500 GBP (for the item whose estimate was 45,000 to 65,000 GBP).
GARAGE MUSEUM OF CONTEMPORARY ART
Registration:
https://garagemca.org/ru/event/gio-ponti-design-public-talk-by-chiara-spangaro