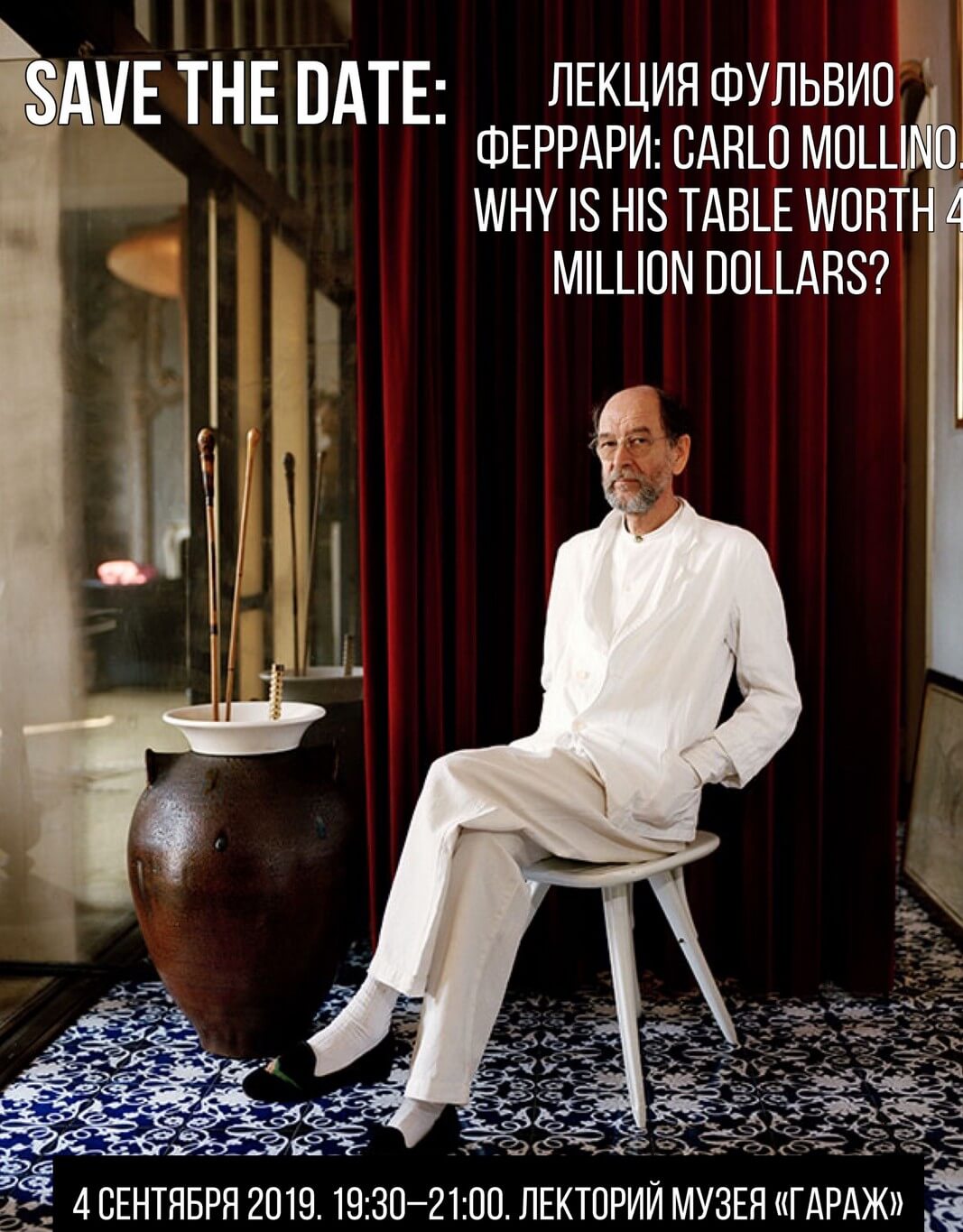 Public-talk with Fulvio Ferrari
Mirra Gallery is cooperating with GARAGE Museum of Contemporary Art on a series of public-talks with experts in the field of design and art. The first guest will be Fulvio Ferrari, an architectural historian, writer, curator and founder of the Casa Mollino Museum in Turin.
In the late 1970s, Fulvio Ferrari acquired the "House on the Hill" created by the great Italian designer-surrealist Carlo Mollino. Ferrari set up a museum and a foundation named after the compatriot there and, together with his son Napoleone, gathered together the mansion that was previously found in destroyed state.
The lecture will be devoted to the work and legacy of Mollino; among other things, listeners will find out why in 2005 a table for Orengo's house went off at Christie's auction for $ 3.8 million, which was a record for twentieth-century furniture.
GARAGE MUSEUM OF CONTEMPORARY ART
Registration:
https://garagemca.org/ru/event/carlo-mollino-why-is-his-table-worth-4-million-dollars-public-talk-by-fulvio-ferrari